Life Science Research Suppliers & Shopify Plus — an untapped use case?
Introduction
When e-commerce agencies or software vendors consider their clients' products, the first image that comes to mind isn't usually of mice genetically modified to express a specific cancer gene or BIOLiner Swinging Bucket Rotors for industrial grade centrifuges or a jar of Ca5(PO4)3(OH) (street name: hydroxyapatite). Yet scientific research materials, instruments and products (life science research supplies) are, together, a mature, high revenue e-commerce industry that goes unnoticed by the traditional e-commerce industry. A PwC analysis anticipates that by 2020, e-commerce sales in the life science research market will approach 80 percent, with traditional sales methods declining to 20 percent. This is further validated through Merck's $17B acquisition of Sigma-Aldrich, as Merck named the latter is leading life science e-commerce platform one of the key drivers of the acquisition.
A review of digital commerce 360, an e-commerce industry information leader, yields less than 5 results per year on biotechnology. It's not flashy, it's not quite B2C nor is it quite B2B. It has large players and small players, but it's growing, financially mature, and in need of dynamic solutions.
So why cloud-based e-commerce for life science research?
There's a not-so-quiet revolution happening in e-commerce. Cloud-based e-commerce platforms are enabling small businesses to launch an e-commerce store in minutes and simultaneously allowing high-volume online merchants to save big money on IT and technical overhead and shift that money to marketing, branding, and sales.

I am a published researcher and have worked in scientific software. I am also currently the founder of an e-commerce agency (plug: vaangroup.com). And, despite what stakeholders at life science research suppliers and product companies may say, their needs — like fashion apparel, consumer electronics, or beauty products — can be solved by cloud commerce. The objection or rationale that "due to the very nature of products for life sciences applications, the move into e-commerce requires far more care and attention than it would for a less specialized commodities business" (Axiemmwebsolutions) is a bit reductive and slightly dismissive of the businesses it attempts to compare itself to. Requirements, special needs, complex logistical solutions are the bedrock to any enterprise e-commerce pitch. It's clear that the life science market has specific considerations — from product designations like RUO, on-demand manufacturing, custom order specifications, customer verification and the like. But having worked with a 9 figure e-tailer Ann Taylor, I can say they don't think that selling a woman's blouse online is a simple, commoditized transaction. They too have specific needs and features they need to highlight for customers. From shirts to chemicals, e-commerce agencies are well versed in hearing requirements and designing solutions to those challenges.
Understanding these challenges, the life science market would do well to consider new ways of selling. The ability to surface key data about products, offer robust reviews and forums, and more would all be powerful features for these retailers. Of the entire market, life science research suppliers stand to benefit the most. These are $1-$100M manufacturers and distributors of life science supplies.
To date, such enterprise life science e-commerce companies either don't have e-commerce functionality at all or have invested in their own homegrown e-commerce platforms with cumbersome, outdated user interface with poor user experiences.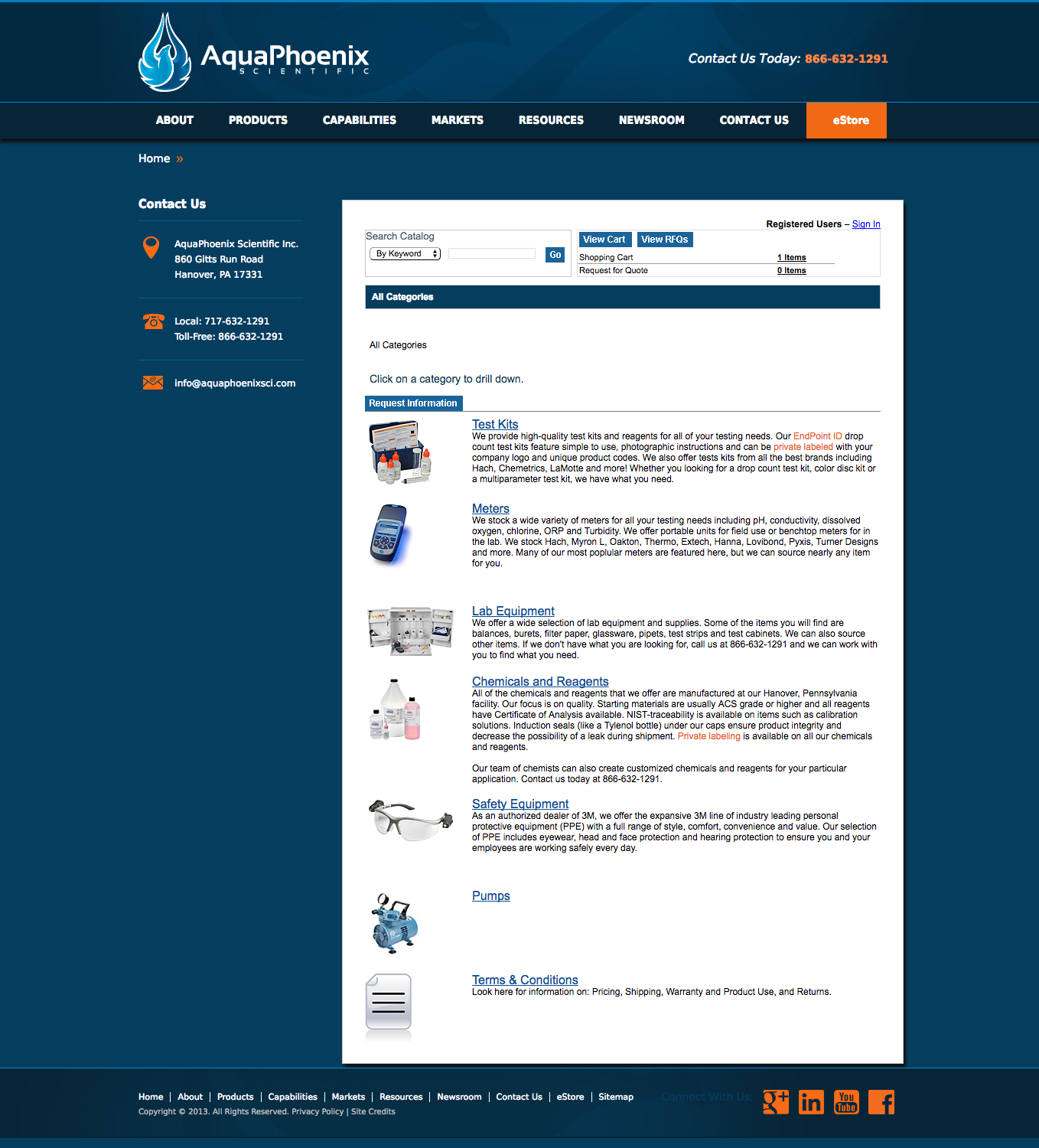 Both result in their own issues and neglect where e-commerce platform technology is today. With the tremendous scalability and technical flexibility of platforms like Shopify Plus. The functionality out of the box would offer incredible tools for such companies and starting at $24,000/year the ROI would travel at an incredibly high velocity.
For example, Shopify Plus boasts a built in B2B portal — a password protected portal for bulk or wholesale product. For a life science research company, this could be used on day 1 to offer existing and repeat customers login credentials and a portal for purchasing specific products for specific buyers. The multi-store feature opens doors to global suppliers to localize and reach their customers where they are. And a tool like Shopify Flow, would give these companies marketing and customer segmenting tools that gives their marketing and sales departments an entirely new arsenal of tools to find new customers and drive revenue. When it comes to order review, the draft order invoice process allows for customers to place orders without paying for them — allowing LSR companies to review and approve each individual order.
Beyond such suppliers, independent research institutes, start-up biotech companies, and academic labs/departments could all benefit from showcasing their products online and with the advent of cloud-commerce platforms, there's no reason why life science can't join the e-commerce revolution.