Introduction
I'm sure given the title you expected the publication of this piece to date as far back as the early 2000's. Don't worry, you haven't time traveled but in case you did let's recap what happened this past year. The year of 2020 was rough for many. Some would even say the year of "unprecedented times." We had a Global pandemic which for many traditional retail businesses there were severe operational difficulties and hurdles to jump through. This caused a cosmic shift in the digital world and all those companies that weren't onboard the modern digital train very quickly found themselves taking part. One of the modern digital experiences being, yes you guessed it, mobile. Now, the concept of mobile commerce (m-commerce) is nothing new. With over 3 billion people in the world owning a smartphone, 79% of those people buy from their mobile device. The pandemic did not create mobile commerce by any means. What it did do was fuel businesses to utilize m-commerce and tap into new ways of creating digital experiences for their consumers.
Trend or Standard?
We've established that M-Commerce is not a new concept but merely an everyday action that users take on a daily basis. We hear a lot of talk around trends for 2021 but one can argue that these should be viewed as standard practices for businesses looking to enhance their digital footprint with mobile experiences.
Mobile apps: More than half of U.S. shoppers go straight to mobile apps for their shopping. This is a great benefit for Shopify store owners because Shopify has robust mobile app capabilities. Store owners should explore creating mobile apps for their stores to maximize on this growing trend.
Social commerce: Social media has encompassed life even more with the emergence of the pandemic in 2020. Amongst the sectors that benefited from the pandemic, social media companies are at the top. The average internet user globally spends about 144 minutes on social media apps every day. While engaged on social media, users can come across tens of targeted ads daily. Additionally, major social media companies like Facebook, Instagram and Tik Tok are adding many shopping features for users such as Shopify's Shop Pay. This makes it easier for businesses to target and convert desired users to their stores.
Audio Commerce: Voice-enabled shopping has been pioneered in the past few years by industry leaders like Amazon, but 2021 will allow businesses to capitalize on this technology. Roughly 60 million adults in the U.S. have smart speakers and 94% of users say that voice-enabled shopping is easy to use and convenient. Voice-enabled shopping will power M-Commerce because the vast majority of smartphone users have a voice assistant like Siri, Alexa, Google Nest, etc. With sales as easy as speaking into a phone's microphone, there's a ton of opportunities for businesses to capitalize on voice-enabled shopping.
"You can't wait for customers to come to you. You have to figure out where they are, go there and bring them back to your store"

Paul Graham was definitely on to something here. In fact there are several brands that would agree as they too have been leveraging M-Commerce as a means to drive consumers to their site and offer an experience worth sticking around for.
Voice Based Self-Service:
Businesses have figured out that customers who are able to service themselves are often the happiest. Bad reviews and customer service comes when a customer isn't able to do something on their own and it takes up their time. 1-800-Flowers.com uses voice-based self service to allow customers to perform the most frequent activities they call for. This included activities like tracking orders, order modifications, FAQs and more. With voice based self-service, the vast majority of normal and frequent calls to customer service was reduced tremendously. The voice enabled self-service used technologies like natural language processing to better understand customers with different accents and dialects.
Augmented Reality: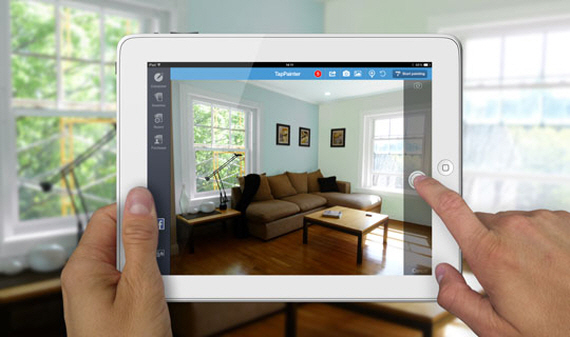 A big downfall in shopping online is not having the ability to truly know if what you see digitally will uphold in real life. Will this shirt fit me the same way it does as the model online? Will this couch truly fit the aesthetic of my home decor? The implementation of AR has been a great tool for helping to eliminate both the doubt of purchasing products as well as buyer remorse by allowing consumers to fully visualize the product as it fits in their real life. TapPainter allows consumers to do just that by offering an app that allows you to change and view different paint colors within your home. Ecommerce platforms like Shopify have been opening the gates for other Ecommerce businesses to enter the AR playing field. With enhanced capabilities in product media, Shopify has made it easy for businesses to incorporate AR functions on their site.
Customer Experience + Loyalty Programs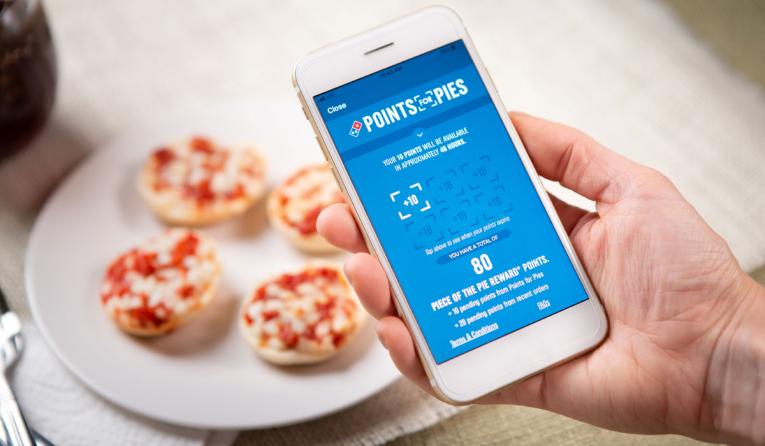 I'll be the first to say my drive to being a repetitive customer is based on the experience I had within the platform I am purchasing from. 86% of buyers are willing to pay more for a great customer experience
Skip the line ordering: For pizza customers that like to dine in or pick up their orders, waiting in line caused significant wasted time and a bad user experience. Dominos incorporated skip the line ordering into their mobile app. When Dominos customers use their mobile app, they can start their order from wherever they are and pick up their orders as soon as it is finished. To increase this drive for customer experience Dominos also has a loyalty program embedded in their mobile app. One of the best m-commerce tactics that Dominos deployed was launching this loyalty program. Dominos offered several valuable offerings for customers that joined their loyalty program. Some of the incentives that Dominos offered was a point system in which customers can save to get free items and the ability to track exactly where their pizza was after ordering. This loyalty program generated significant return business for Dominos and increased sales dramatically.
Are You Catering to Your Mobile Audience?
Optimizing UX: Optimizing UX is one of the most important practices for a company to succeed with mobile commerce. Having good UX for a mobile user is a requirement; with industry leaders like Amazon setting the bar extremely high for mobile experiences, companies with poor UX won't be trusted by mobile users. If a user is disoriented by a company's UX, they are far more likely to abandon their carts, leave negative reviews and choose to not to work with the company again. It's important to prioritize UX for m-commerce because that will be the user's first experience with the company.
Continuous testing and optimization: One of the great benefits of mobile commerce is that it allows companies to continuously test their designs and assumptions about their customers. Since mobile users have different devices that range in size and performance, companies can test different UX designs, marketing campaigns and more on each demographic. By continuously testing each assumption, companies can have the most optimized mobile experience for each user demographic. This can continue further as mobile commerce allows companies to customize each user's experience. For example, Amazon gathers data on the mobile user's patterns and behaviors and recommends products that are much more likely to convert to them. Continuously testing and iterating the mobile experience will allow companies to maximize their operations and user base.
Which Mobile Experience do I Incorporate into My Business?
If time is of the essence If time is of the essence to launch your mobile experience then a mobile app is going to be your best friend. Having a mobile app in tandem with your site can increase customer engagement, profits and brand awareness. New enhancements such as Apple Clips is making it easier and easier for users to migrate to app usage.
Are you selling food or convenience goods + services? If your Ecommerce business is selling goods or services related to the food industry you may look into audio commerce. Customers are expecting convenience and what's more fitting for quick purchases then the device that is in their hands 24/7? That in mind, don't let the early adoption of audio commerce stray you away from your business objectives. Be mindful of limitations that audio commerce can bring and get ahead of it by addressing these potential challenges and having a plan.
But what about Social? In the state of this digital world every ecommerce business is expected to have some sort of social presence. What that presence looks like is going to be dependent on the individual company goals, brand voice and target audience for each business. Take a dive into your overall business and marketing strategies to see which platform accommodates your audience best.
Still having some questions about your place in the mobile world? Feel free to reach out, we'd be happy to connect and help you explore opportunities to enhance your digital presence!